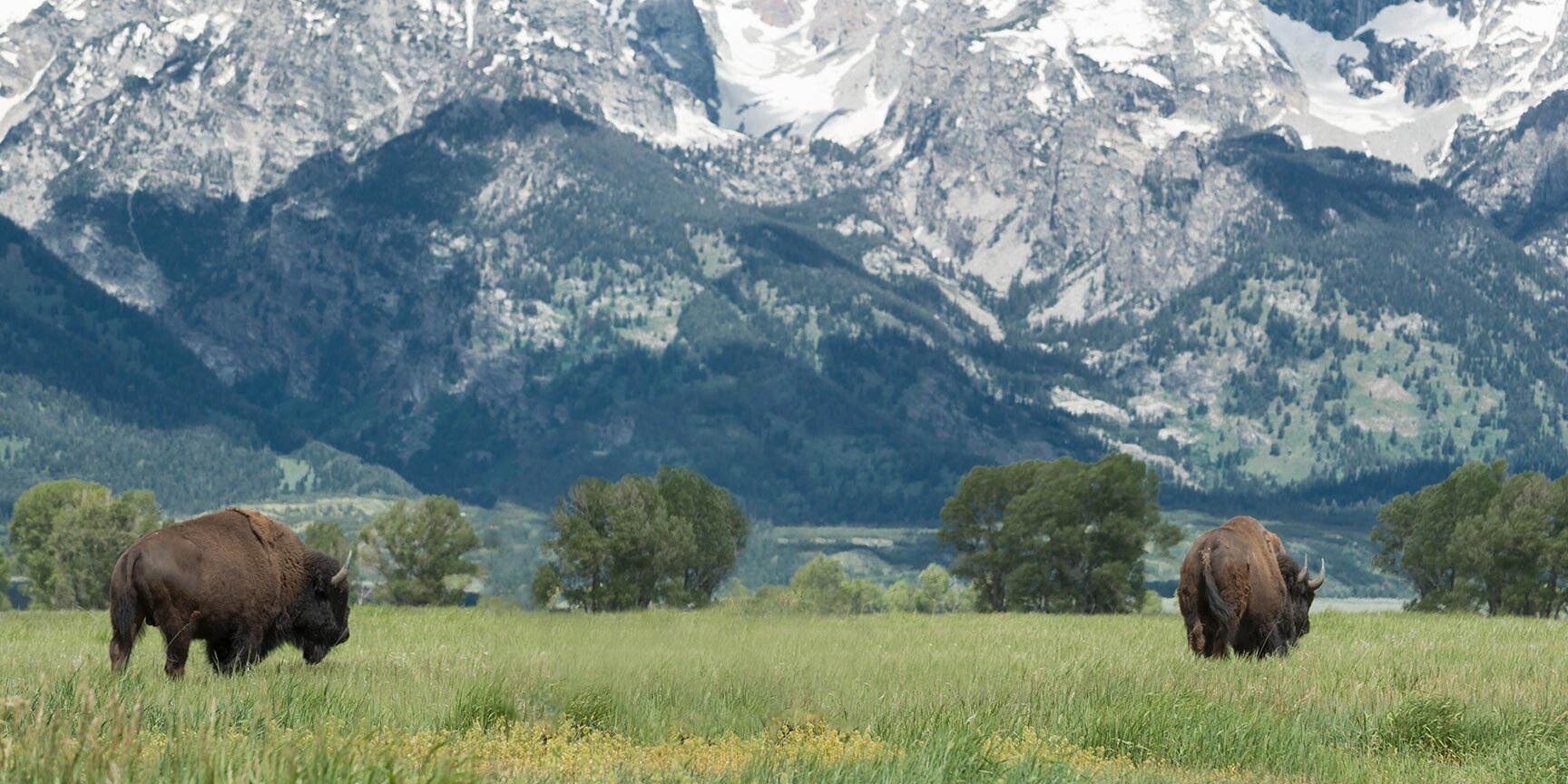 High Performance Piston in Montana, USA
SOLVING A CUSTOMER'S DOWNTIME ISSUE BENEFITS THEIR REFINERY, AND THE LOCAL WILDLIFE
My coworker Ben, in the U.S., shared this story and incredible photo with me after our American team helped an important customer in Montana solve a major downtime issue recently. Montana, located in the western United States, is a beautiful and rugged state defined by its diverse terrain, ranging from the Rocky Mountains to the Great Plains. It includes several national parks, and a wide range of unique wildlife – including one of its most famous residents, the American bison.
Our refinery customer in Montana contacted HOERBIGER's local team for help after experiencing multiple large diameter piston failures on a compressor that is vital to their plant's operation. This issue appeared to be systemic, and despite multiple attempts (with a number of different service companies and approaches) the customer was unsuccessful in fixing the problem. Then they reached out to HOERBIGER for a failure analysis and a potential upgrade for this machine – but more importantly, I think they just wanted their compressors to run for longer than a year without the pistons failing on them.
The HOERBIGER engineering team in La Porte, Texas, along with their sales colleagues, were able to model the piston, analyze the failure and complete a new design which included additional internal supports for strength, while maintaining the same weight (which is required for optimal compressor performance and increased runtime). When your pistons aren't designed correctly, the compressor may still work, but will use more energy to compress less gas. This inefficient situation also can release more harmful emissions into the atmosphere, adding to our current climate challenges. Our cylinder rings design assessment and High Performance Piston (HPP) is a unique engineering solution that enhances gas leakage performance, boosts uptime, and assures a longer component lifespan.
Congratulations to Ben and our U.S. team for helping this customer find a solution that works for both them and their refinery, but also for the local bison.