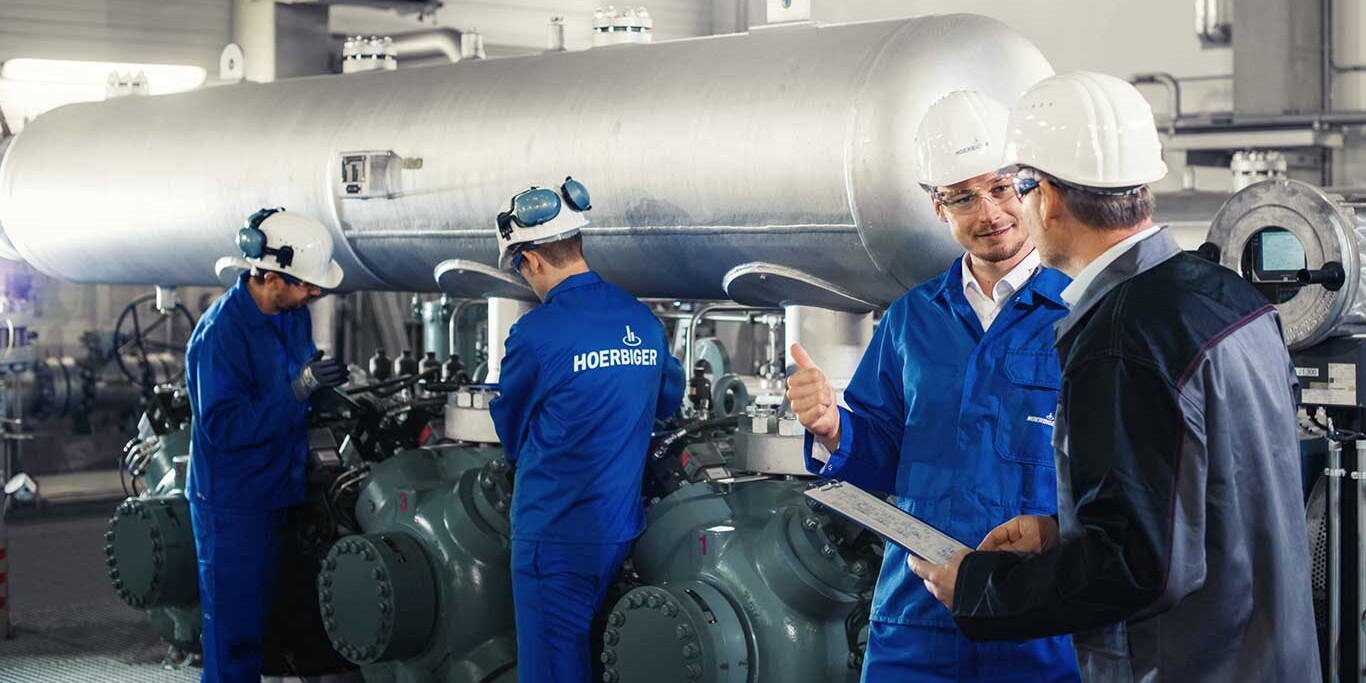 Maintenance and service from local HOERBIGER specialists
Maintenance and service
Reliability thanks to certified service quality
Local, fast and competent
On-site reliability
The lifespan of equipment in the oil and gas industry is measured in decades. This makes it all the more important to carefully maintain and service long-lived compressors. This applies to the entire machine, and goes far beyond replacing parts.
The HOERBIGER advantage: Our specialists are local and intimately familiar with local conditions. They are certified to local requirements and know the specific demands that your equipment faces.
HOERBIGER specialists are sought-after experts when it comes to minimizing downtime, ensuring that equipment performs fully and reliably, and extending the service life of valuable machines.
This is what HOERBIGER Field Service is all about:
Clearly structured services, certified processes
Complete documentation
Comprehensive emergency service
Why HOERBIGER?
Expertise in machines from any manufacturer
Knowledge of local requirements and conditions
Short response times, rapid availability on site
Our Services:
On site trouble shooting and root cause analysis
System installation and start-up
Repair and Overhaul Services