HOERBIGER acquires distribution rights
---
For aftermarket products from Continental Controls
Effective March 1, 2018, the Engine Applications (EEA) business unit of HOERBIGER's Engine business unit, represented by Altronic LLC, Girard, Ohio, will acquire the global aftermarket business for gas engine emission control and flow monitoring products from Continental Controls Corporation (CCC), based in San Diego, California.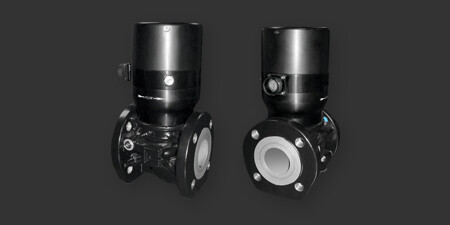 CCC's ECV5 air-fuel control system, FM50 fuel flow meter and innovative Venturi carburetor inserts are now available exclusively through Altronic distribution partners. The agreement includes all aftermarket sales, service and technical support for these products.
"We are proud to expand Altronic's service offering," said David T. Lepley, manager of the Engine Applications Business Unit at HOERBIGER. "We can now distribute CCC's market-established products through our distributor network and offer our end customers an even more comprehensive portfolio."
CCC's management sees the same benefit: "Our partnership with Altronic and HOERBIGER has developed steadily over the past 20 years. We are confident that HOERBIGER and Altronic's channel partners will be as successful with these products as they were with the GOV10 and AGV5 products they acquired in 2003," said Rick Fisher, vice president of sales for CCC.
David T. Lepley and Rick Fisher agree, "Based on respect and trust, we have established a strong partnership. It allows for a very high level of support and outstanding service to the broad customer base that CCC has developed worldwide in the gas engine parts business."
About CCC
Continental Controls Corporation (CCC), headquartered in San Diego, California, was founded in the mid-1980s. The company serves customers worldwide in the gas engine and gas turbine business.
About ALTRONIC LLC, a member of the HOERBIGER group
Altronic LLC, based in Girard, Ohio, acts as the lead plant for HOERBIGER's Engine Business Division. The HOERBIGER brand stands for components and services with high customer value for compressors, industrial engines and turbines, for automotive transmissions, and for a wide range of applications in mechanical and plant engineering. Industrial safety and explosion protection solutions from HOERBIGER protect people and plants.